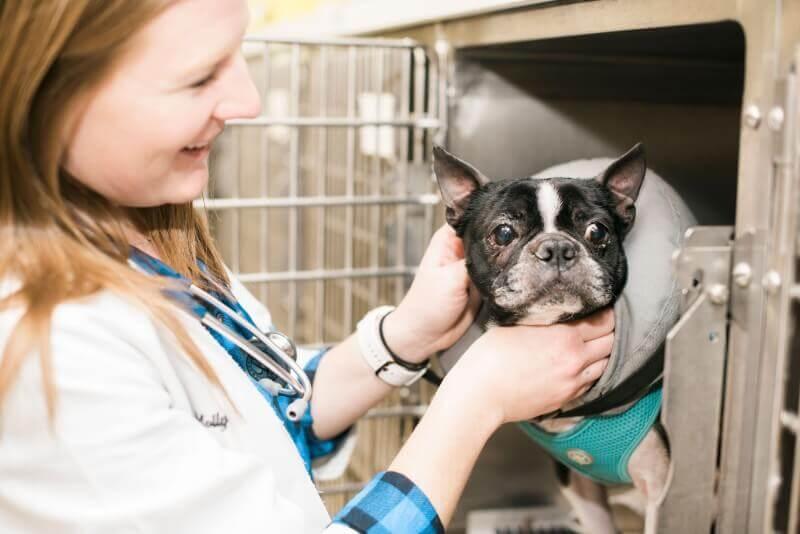 Payment for our veterinary services is due at the time of delivery. We accept cash, checks, debit cards, and major credit cards.
Check out Pet Insurance Review – A great resource to research pet insurance cost, coverage, and value.
As a convenience for our clients, we recommend Trupanion Pet Insurance or the CareCredit program.
Trupanion Pet Insurance is a pet veterinary insurance program that covers 90% of the costs that arise due to a pet's illness or injury. While the cost of treatment is covered, Trupanion does not cover the cost of any exams associated with the treatment. The plan also does not cover routine veterinary treatment or exams. With Trupanion, the client pays the veterinary hospital at the time of service and then submits a claim to them for reimbursement.
CareCredit is a revolving credit plan offered by GE Capital for payment of veterinary and other types of health care expenses. Seven Hills Veterinary Hospital is a participating practice in this program. When a person opens a CareCredit account, he or she is given a special credit card to use to pay participating providers. The client can take advantage of the CareCredit six-month interest-free installment payment plan.
ScratchPay provides pet parents with simple transparent payment plans. Scratchpay isn't a credit card. Checking your plan options will NOT affect your credit score. They approve more pet parents, with affordable rates. No hidden fees. No prepayment penalty. No deferred interest. No surprises.
Your pet's health is important. However, we understand that it can be a financial burden. This is why we encourage pet owners to take an active role in their pet's health with little things like monitoring diet and exercise to avoid problems resulting from obesity and taking care of their pet's dental hygiene to avoid costly dental problems. Regular twice-yearly wellness visits do involve a cost, but detecting and treating problems early can save the much larger expenses of having to treat advanced conditions.