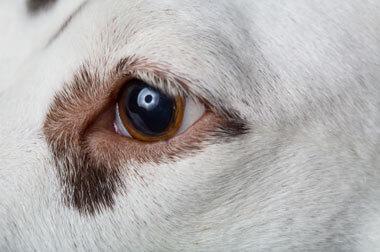 While generally not a major condition seen by veterinarians, your pet's eyes are important and can have problems that require treatment. Fortunately, most pet eye problems are minor and treatable. However, when the eyes are involved, it is important to seek treatment from a veterinarian immediately as delays can result in a more serious condition or even blindness.
Eye injuries can be the result of a pet's eyes coming in contact with chemicals or sharp foreign objects striking your pet's eyes. Immediate treatment is necessary. Eye infections are another problem. Like other areas of their bodies, your pet's eyes can become infected. These infections can usually be treated and cured by medication your veterinarian will prescribe.
As your dog or cat gets older, he or she may contract eye problems such as glaucoma, cataracts, and retinal degeneration, to name a few. Other diseases and conditions, such as cancer, high blood pressure, and diabetes, can affect a pet's eyes as well as other parts of the body.
While physical injuries to your pet's eyes are obvious and will alert you to seek veterinary medical assistance, eye diseases in your pet are often not obvious. This is why semi-annual pet wellness visits are important, as your veterinarian will not only be able to detect and treat eye diseases early, but also any underlying diseases affecting your pet's eyes, such as cancer.