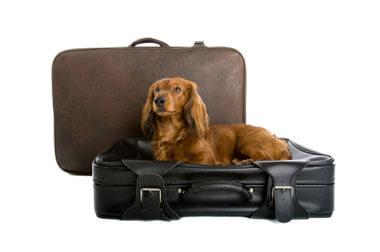 Seven Hills Veterinary Hospital is a full-service animal hospital providing a range of routine and emergency care and treatment services for pets. Since our focus is on veterinary treatment and care, we do not offer other services such as pet boarding.
However, for those occasions when it is better for your dog or cat to remain with us overnight for further treatment or for recovery immediately following treatment, we maintain a small pet boarding facility within our hospital.
Our pet boarding service is only available for pets that are currently receiving treatment. In some cases, boarding may be necessary for medical reasons or for the convenience of the owner of the pet receiving veterinary treatment from us.
This service is offered as part of our commitment to provide complete veterinary services for our clients and their pets, for those times when it is either not convenient for the client to take the pet home or for when moving the ill or injured pet would not be in the best interest of the pet's health or comfort.
Because we offer 24-hour emergency veterinary service, your pet will not be alone in our hospital. We have staff on duty around the clock who regularly check on our boarding pets and are available to treat your dog or cat should any complications arise while they are in our care.