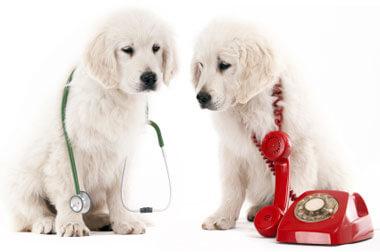 Seven Hills Veterinary Hospital is the only 24-hour emergency hospital in Aurora, and one of the few in the greater Denver area, that provides around-the-clock emergency care for ill or injured pets.
Illness and injuries can happen unexpectedly at any hour of the day or night. When your pet requires immediate veterinary attention due to injury or illness late at night, you want to be able to obtain the necessary treatment. We have a veterinarian and other veterinary staff on duty and ready to provide critical care for your pet 24 hours a day.
In addition to 24/7 emergency care, Seven Hills Veterinary Hospital also provides after-hours urgent care appointments from 6 p.m. to 9 p.m. in the evening, Monday through Friday, and 8 a.m. to 4 p.m. on Saturdays.
Because our regular hours, 8 a.m. to 6 p.m. Monday through Friday and 8 a.m. to 2 p.m. on Saturdays, are generally booked with appointments made days in advance, we offer the urgent care service for non-emergency problems that you do not want to postpone until we have an appointment slot available.
In addition to a veterinarian and veterinary technicians always being available, we also have an in-house laboratory and a full range of state-of-the-art veterinary equipment available to diagnose and treat a wide range of pet health and injury conditions.